DESK YOGA FOR THE CORPORATE CRUSADER
In As Little As 10 Minutes, Reset + Restore Your Body From The Workday With These Physical Therapy-Based Exercises You Can Do Right At Your Desk!
Let's Fix My Body →
YOU'LL LEARN:
Physical Therapy-Based Yoga Moves and Stretches, specifically created for those who sit for long periods, that work immediately to release commonly stiff, tight muscles that can cause joint strai

n

, muscle pain, and headaches.
Powerful Yoga Prehab® Pain Prevention Techniques that are easy-to-apply throughout your day to stop pain + stiffness

before

it starts.
Stress-Busting Breath Techniques that are scientifically proven to melt away stress, clear your mind, detoxify your body and more!
Full Body Detox: Each session recalibrates your body to do something incredible:

Reverse cortisol release (your weight gain hormone).
Relieve your tissues and cells from toxic build-up

and excess compression

.
Reinvigorate your lymphatic flow

and

decrease inflammation

.

Naturally support your body's ability to

get rid of old, stuck, stale gunk.
Let's Fix My Body →
WHAT'S INCLUDED
▶️ 10 Easy-To-Follow Desk Exercise + Mobility Videos
⏱ 5-10-min Variations
✅ Beginner Friendly
WHAT'S INSIDE?
10 "Move-To-Improve Sessions": Short and sweet movement yoga practices that reverse the effects caused by sitting. Easily done at your desk, get incredible benefits in just a few minutes with modifications for EVERY body.
5x - 5 Minute Move-To-Improve Sessions for a quick fix.

5x - 10 Minute Move-To-Improve Sessions for when you have extra time!
LESSON 1: CLEAR THE SLATE
Gently reset and clear your posture from workday compression with these exclusive easy-to-use mobility techniques you can use anywhere, anytime.
LESSON 2: UPPER BACK RELEASE
Reverse the dreaded "Desk Hunch" and free up your chest to quickly relieve upper + mid back stiffness.
LESSON 3: NECK + SHOULDERS RELEASE
Melt away neck + shoulder strain, rid yourself of annoying headaches, upper shoulder pain, and more!
LESSON 4: LOWER BACK RELEASE
Find relief from low back strain with these easy to do movements that focus on freeing up your spinal joints and introducing more fluidity in and around your lower spine.
LESSON 5: HIP FREEDOM
Easily release tight hip flexors and hamstrings to avoid the "chair-lock" positioning of your pelvis that occurs from sitting for long periods.
Let's Fix My Body →
BONUS VIDEO
As a free gift, you'll also get, THE WRIST PAIN FIX MINI-MASTERCLASS
($50 Value)
Your guide to avoiding wrist and elbow injuries like:
Mouse Elbow
Tennis and Golfer's Elbow
Wrist pain
Carpal Tunnel Syndrome
Cubital Tunnel Syndrome
Guyon Canal Stenosis
Thoracic Outlet Syndrome
This video is packed with tons of easy-to-use preventative and pain-relieving techniques like:
Myofascial Release

- self-assisted massage techniques to instantly relieve pain and tightness in your arms, wrists, and hands.

Targeted Physical Therapy-Based Exercises and Stretches

- use these to keep your elbows, wrist, and hands healthy for a lifetime!

Let's Fix My Body →
WHAT PEOPLE ARE SAYING...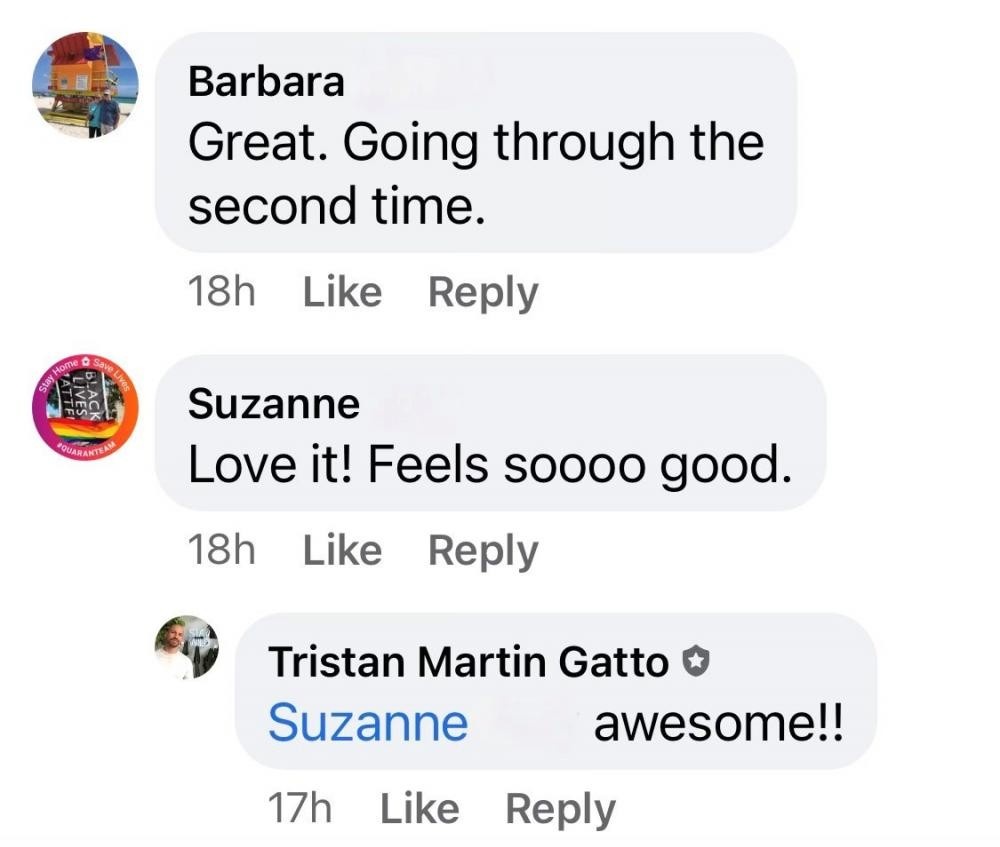 "I've bought other courses claiming to improve movement and get rid of pain, but they were too complicated to learn. Tristan's teaching is straight forward and he is easy to understand. It reminds me of my physical therapy exercises but much more focused and structured. His courses makes sense!"
– James
Let's Fix My Body →
THIS COURSE IS MEDICALLY-REVIEWED BY LEADING PHYSICAL REHABILITATION PROFESSIONALS FOR SAFETY AND EFFICACY.
"What I really love about Tristan's courses is that he combines yoga with restorative care. Keeping in mind all the knowledge base that a Physical Therapist has related to safety for joints and overall generalized movements. I think that the videos are well thought out and the progression either every day or every week is adequate…the tips, the modifications that he gives are fantastic. They're for every level and I highly recommend his videos. You will be completely satisfied. I just know it!"
– Michele Wahl, Licensed Physical Therapist
From retirees to celebrities, Tristan has helped people all over the world learn how to eliminate pain + stiffness without medications through physical therapy-based yoga and joint-safe mobility techniques that can be used in the comfort of your own home.
As the creator of Yoga Prehab® and Licensed Physical Therapist Assistant, he is a pioneer in prehabilitative therapeutic practices that are designed for ALL LEVELS, doctor-approved, and medically reviewed by leading physical rehabilitation professionals for safety and efficacy.
Each Yoga Prehab® course is developed with an emphasis on easy-to-learn, easy-to-use, time-saving body rejuvenation tools you can incorporate immediately into your daily routine.
Become A Yoga Prehab® Member to Start
What you get:
Done-For-You Yoga Prehab ® Healing Roadmaps to eliminate the guesswork of where to start. (Valued at $4,995)
Physical Therapy-based Mobility + Strength Training at your fingertips. (Valued at $3,995)
Modifications + Adjustments Specific to Your Health and Transformation Goals. (Valued at $3,995)
Injury Prevention + Training Tips for Longevity. (Valued at $2,995)
Monthly 'Ask Me Anything' Group Coaching Calls. (Valued at $597)
Get bonus access to expert interviews with neurologists, dieticians, health coaches, and more. (Valued at $3,995)
Yoga Prehab E-Book Library Access. (Valued at $397)
Anti-Inflammatory Seasonal Meal Plans E-Book. (Valued at $397)
Living healthy and stronger with a self-care plan that actually works. (Priceless)


30-day money-back guarantee. (Risk-free)
With a total value of $31,367
Affordable Membership
 Options for Every Budget...