POSTURE RESET
Quickly Tune-Up Your Posture While Optimizing Your Core + Spinal Strength To Prevent Nagging Daily Aches + Pains With This Simple-To-Follow Course!
Let's Fix My Posture →
YOU'LL LEARN TO:
Identify which faulty posture type you may be and easily use the

movement videos to re-balance and correct your posture.

Target areas of

muscle imbalance, faulty joint alignment, and shore up weaknesses

in your core.

Gently improve your core control, spinal rotation, and mobility

without damaging your joints, straining muscles or getting hurt.
Easily

improve your standing and sitting posture

to reduce stiffness, pain, and fatigue.
Enjoy these easy-to-use workouts from the comfort and convenience of your own home.
Let's Fix My Posture →
WHAT'S INCLUDED
▶️ 7 Easy-To-Follow Posture Tutorials + Mobility Videos
⏱ 5-20-min Variations
✅ Beginner Friendly
WHAT'S INSIDE?
LESSON 1: IDENTIFY YOUR POSTURE
Build awareness not only around what your ideal posture should look like but most of all, what it should feel like. We will build a baseline from where your posture currently stands and easily build a plan of resetting it to your ideal alignment.
LESSON 2: POOR POSTURE + PELVIS MALALIGNMENT TYPES
You'll learn the common types of faulty posture + pelvis malalignment, why they happen, how to correct them, and finally how to avoid falling into the trap of these poor posture types.
LESSON 3: THE FASCIAL EFFECT
Your body is built with an incredible web of fibers that help maintain the integrity and structure of your entire body. The fascia (fah-sha) is crucial to maintaining a balanced and pain-free posture. This lesson will teach you all the ins and outs of your facial system without being "too techy."
LESSON 4: RELEASE YOUR BACK LINE
Learn how to easily release your back body and build a free-er, more mobile spine, loosen your hamstrings, and hey, maybe even be able to touch your toes at the end of the lesson.
LESSON 5: RELEASE YOUR FRONT LINE
We are so biased toward this front line that it's literally becoming a pain in the behind. Learn how to easily release the front line of your body to reduce the dreaded "email hunch", in addition to relieving shoulder, neck, hip, and upper back pain.
LESSON 6: RESET YOUR DEEP CORE LINE
This line of the body is incredible! It provides you "anti-gravity" effects to relieve compression and strain on your entire body. You'll learn my signature "Zip + Wrap" technique to engage and optimize your core control and support every time you use it.
LESSON 7: RESET YOUR SPIRAL LINE
Rotation is super important to the health of your entire spine, but when you sit too long the spinal joints become stiff and lose the ability to move properly. This lesson helps you improve the mobility of your spine and easily optimize your spinal rotation.
Let's Fix My Posture →
WHAT PEOPLE ARE SAYING...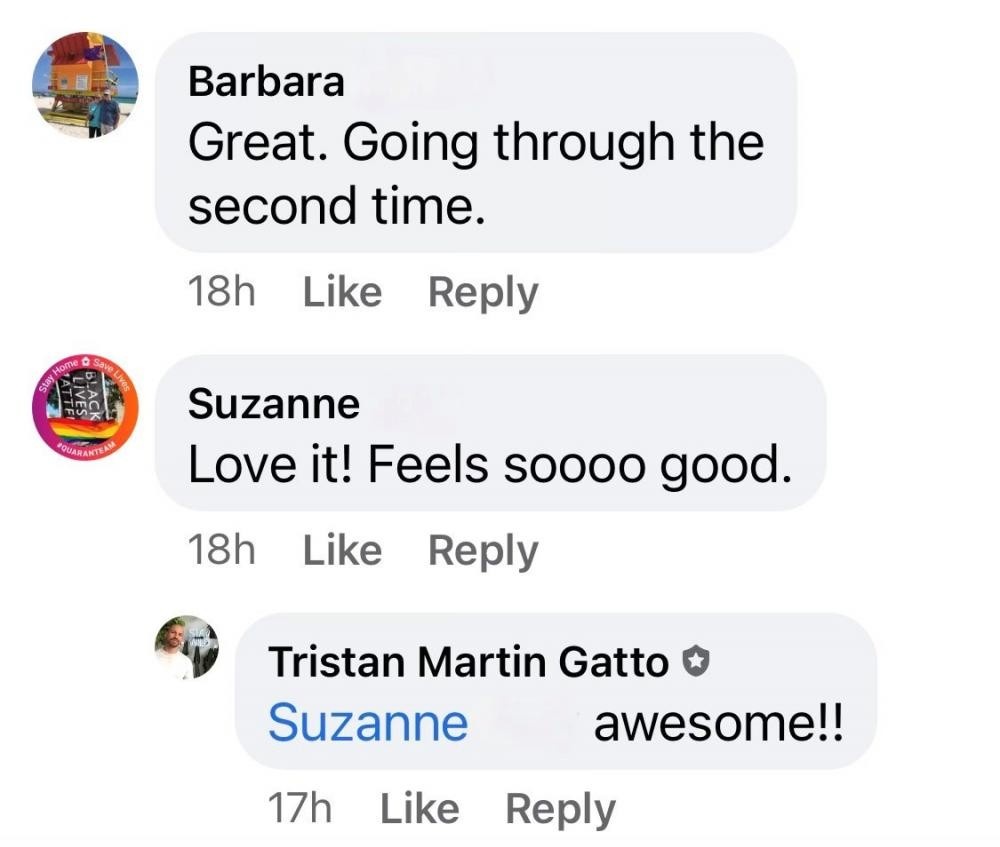 "I've bought other courses claiming to improve movement and get rid of pain, but they were too complicated to learn. Tristan's teaching is straight forward and he is easy to understand. It reminds me of my physical therapy exercises but much more focused and structured. This course makes sense!"
– James
Let's Fix My Posture →
This Course Is Medically-Reviewed By Leading Physical Rehabilitation Professionals for Safety and Effectiveness.
"What I really love about Tristan's courses is that he combines yoga with restorative care. Keeping in mind all the knowledge base that a Physical Therapist has related to safety for joints and overall generalized movements. I think that the videos are well thought out and the progression either every day or every week is adequate…the tips, the modifications that he gives are fantastic. They're for every level and I highly recommend his videos. You will be completely satisfied. I just know it!"
– Michele Wahl, Licensed Physical Therapist
From retirees to celebrities, Tristan has helped people all over the world learn how to eliminate pain + stiffness without medications through physical therapy-based yoga and joint-safe mobility techniques that can be used in the comfort of your own home.
As the creator of Yoga Prehab® and Licensed Physical Therapist Assistant, he is a pioneer in prehabilitative therapeutic practices that are designed for ALL LEVELS, doctor-approved, and medically reviewed by leading physical rehabilitation professionals for safety and efficacy.
Each Yoga Prehab® course is developed with an emphasis on easy-to-learn, easy-to-use, time-saving body rejuvenation tools you can incorporate immediately into your daily routine.
Become A Yoga Prehab® Member to Start
What you get:
Done-For-You Yoga Prehab ® Healing Roadmaps to eliminate the guesswork of where to start. (Valued at $4,995)
Physical Therapy-based Mobility + Strength Training at your fingertips. (Valued at $3,995)
Modifications + Adjustments Specific to Your Health and Transformation Goals. (Valued at $3,995)
Injury Prevention + Training Tips for Longevity. (Valued at $2,995)
Monthly 'Ask Me Anything' Group Coaching Calls. (Valued at $597)
Get bonus access to expert interviews with neurologists, dieticians, health coaches, and more. (Valued at $3,995)
Yoga Prehab E-Book Library Access. (Valued at $397)
Anti-Inflammatory Seasonal Meal Plans E-Book. (Valued at $397)
Living healthy and stronger with a self-care plan that actually works. (Priceless)


30-day money-back guarantee. (Risk-free)
With a total value of $31,367
Affordable Membership Options for Every Budget...